This post contains references to products from one or more of our advertisers. We may receive compensation when you click on links to those products. Terms apply to the offers listed on this page. For an explanation of our Advertising Policy, visit this page.
Most travelers know they need a passport to travel internationally, but few are aware that in many instances, your passport must be valid longer than your stay. In fact, many countries require it to be valid for six months beyond your intended return date. If it expires before that, you may be denied boarding or entry upon arrival at your destination and have to go straight home.
To be safe, verify that your passport is valid for at least six months after your intended return date. If the expiration date is uncomfortably close to the cutoff, make sure you renew it way ahead of time. Unfortunately, this is something airlines will rarely mention, even when you're booking, so consider yourself warned.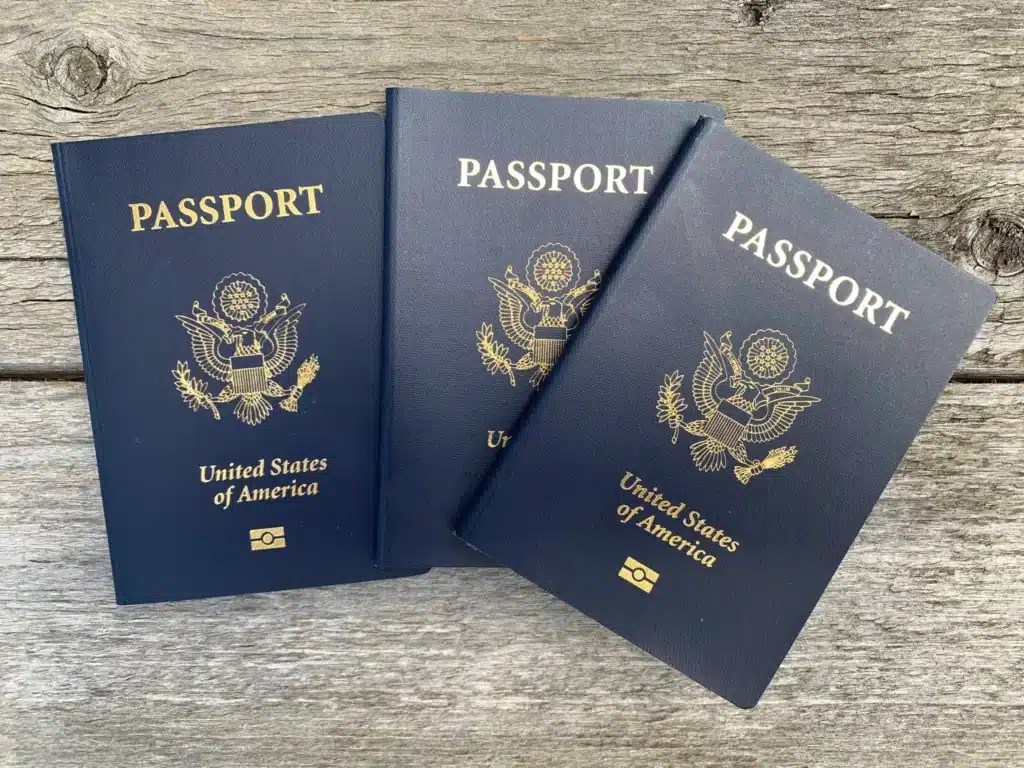 Below, we've done the heavy lifting and created a cheat sheet based on information from the U.S. Department of State website. This guide will help you make sense of which countries require you to have a passport that lasts longer than your trip, and whether it's by one, three or six more months. Note that certain countries, marked with an asterisk, deviate from the standard six-month requirement. These lists are also only related to passport validity dates — we're not getting into visa requirements, which vary depending on where you're going and where you're coming from.
For more TPG news delivered each morning to your inbox, sign up for our daily newsletter.
Schengen countries in Europe
Many European countries — 26 in all — are signers of the Schengen Agreement and as a result follow the 3+3 Rule, meaning your passport must be valid for three months beyond your three-month entry visa, or for a total of six months regardless of how long your initial stay is. Note that while some Schengen countries only require passports to be valid for three months beyond your intended stay, others assume you may stay the full 90 days of your visa validity and thus the six-month time period.
The signers of the Schengen Agreement are: Austria, Belgium, the Czech Republic, Denmark, Estonia, Finland, France, Germany, Greece, Hungary, Iceland, Italy, Latvia, Liechtenstein, Lithuania, Luxembourg, Malta, Netherlands, Norway, Poland, Portugal, Slovak Republic, Slovenia, Spain, Sweden and Switzerland.
The remaining countries listed below abide by the usual six months of passport validity unless otherwise noted.
Non-Schengen Europe, Asia and the Middle East
Beyond Schengen Europe, you'll find a mix of requirements. For example, both the United Kingdom and Ireland do not require any additional validity period beyond your stay.
In addition, the following countries in Europe, Asia and the Middle East have a variety of requirements:
Albania*, Bahrain, Bangladesh, Belarus*, Bhutan, Bosnia-Herzegovina, Brunei, Bulgaria, Cambodia, China, Croatia*, Hong Kong**, Indonesia, Iran, Iraq, Israel, Jordan, Kazakhstan*, Kuwait, Kyrgyzstan, Laos, Macau**, Malaysia, Mongolia, Myanmar, Nepal, New Caledonia, North Korea, Oman, Pakistan, Qatar, Russia, Saudi Arabia, Singapore, Sri Lanka, Tajikistan, Thailand, East Timor, Turkmenistan, Turkey, United Arab Emirates, Vietnam, West Bank/Gaza Strip and Yemen.
* Passport must be valid three months beyond scheduled departure date.
** Passport must be valid one month beyond the date of your intended stay.
Africa
Algeria, Angola, Botswana, Burundi, Cameroon, Central African Republic, Chad, Congo, Cote d'Ivoire, Djibouti, Equatorial Guinea, Eritrea, Ethiopia, Gabon, Kenya, Madagascar, Malawi, Mauritania, Mozambique, Namibia, Rwanda, Sao Tome and Principe, Somalia, South Sudan, Sudan, Tanzania, Uganda and Zambia.
North America and the Caribbean
Antigua and Barbuda, Grenada, Guadeloupe, Haiti, Martinique, St. Barts, St. Kitts, St. Lucia, Trinidad and Tobago.
Central and South America
Belize, Bolivia, Costa Rica, Ecuador, El Salvador, Guatemala, Guyana, Honduras, Nicaragua, Panama*, Suriname and Venezuela.
* Passport must be valid three months beyond arrival.
South Pacific
French Polynesia, Kiribati, Marshall Islands, Micronesia, New Zealand*, Palau, Papua New Guinea, Tonga, Tuvalu and Vanuatu.
* Passport must be valid three months beyond arrival.
Bottom line
Note that some countries have a slight distinction in that they may require validity to be either six months from the date of entry or six months from date of intended departure. For simplicity, we've taken the conservative approach and assumed that for any country with a six-month rule, like most of the ones above, you should make sure your passport is valid six months past the date of intended departure just in case.
If the country you're traveling to isn't listed above, note that it likely doesn't require anything other than your passport simply being valid throughout your intended stay. However, it's always best practice to double-check with the U.S. State Department website — and if you're cutting it close, consider renewing your passport well in advance to avoid any issues during your trip.
Additional reporting by Melissa Klurman.
Featured photo by Clint Henderson/The Points Guy.